Group 7155 Topics - March 2016
TOPICS: LET'S GO ON AN RF HUNT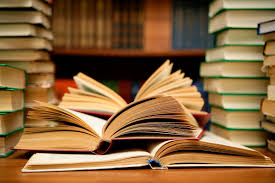 Bad Stuff Begone - RF is Near! Or is it?
Thanks to Group 7155 Sponsors!
Hear that fuzzy tone in your voice? Did you try to clear your throat and nothing happened? And, worse yet, your friends are telling you they hear it too, and it isn't something that you ate that can be cured by mouthwash. It's in your wires and it's not good. You shouldn't live with it one more minute, read on ham dogs (and trust me, you don't wanna become a "ham dog" like they show in the videos below), these precautions are for you!
Wanna Go On An RF HUNT?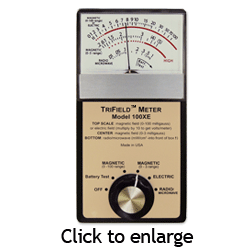 You should probably start with the article page, RF Exposure - Evaluating Your Station located on the Ham Radio School dot com site. You'll love how the site is laid out and well, old or young, new in the hobby or so long you think you know it all, this site is still for you.
They will take you through the Regulations, the Evaluations and what you need to do to bounce, tromp and be rid of that nasty invisible foe, RF. Because if you don't do something about it, you'll be Really Fried (get it?)
Okay, the gong, I know. But pay attention, this stuff is important.
The above meter is from Trifield and please click on the photo and you will find a complete description of how to use it and what measurements it can perform. At least one ham in our group uses that meter and has good luck with it. Below, you will see that there are two other units with different price points that you can also use. There are two other manufacturers that some claim are better, Narda and AR Modular (which may be a lot more expensive).
Dave Phillips (KB7JS) writes:
Good subject for conversation, too many people ignore the dangers. This article is focused on VHF transmissions at power levels greater than 50 Watts. Few rigs actually provide that much power, and not too many hams actually do that, the exception usually those who chase SSB contacts during atmospheric ducting events, Moon Bounce, Sattelites, etc; Most of us urban Ham's can hit any number of repeaters with 5 watts, and don't run that much power. Still, those who decide to run higher power put themselves at serious risk by ignoring the issue. The typical HT user doesn't realize how dangerous continued and long term exposure to VFH/UHF transmission is present due to the rubber duck antenna so close to their head. Even at 1 to 5 watts, this can be very dangerous.
To broaden this discussion, I would like to mention that the rapid expansion in use of antenna tuners at the operating position, especially those built in to the transceiver, also poses the possibility of serious risk for RF exposure for HF operators. The tuners themselves radiate RF, and the typical use for the tuner is to balance the feed line to an antenna that is not resonant, specifically to make the transmitter happy with low SWR. However, the SWR on the feed line to the antenna is still there, and when the tuner is in the shack, that reflected RF is always present.
Chris (W7AMD) writes:
Sometimes these things work out quite differently than you expected. The group that I recently retired from AR Modular RF builds RF tactical amplifiers as part of it's product line. One of them is a 20W wearable PA for the 30-512MHz band. We were asked to show that operators would be safe to use this amplifier system and compare it to the standard 5W portable unit. I went through the FCC exercise using input from the services about modes of operation, and timing of transmissions etc., and surprise to everyone the system met the FCC guidelines. Tactical radios have been steadily moving up in frequency in recent years and now that they are using up to 2GHz or so there's considerable interest in "body absorption" levels.
AR makes a line of field strength measurement probes with traceable calibrations similar to NARDA products that cost a small fortune by ham standards. The EMC testing community spends a great deal of time and money to generate and then measure accurately E and M fields in their testing environments.
My input is to use the FCC guidelines. Keep reasonable distances from high power systems, enjoy the hobby and don't worry too much!
Steve (K0UO) writes:
My group http://rsicorp.com/ uses the Narda 3006 for most surveys, at HF below 300mhz the FCC requires you need to use both E and H field probes for testing, (you could buy 2 new Icom 7851 rigs or one Narda 3006!).
I did a few FUN videos which are on YouTube, this one we cooks a Hot Dog, don't try this at home!!! I am using tested High Voltage gloves and a $10,000 Narda test meter:

This one is showing how RF can light things up, around RF leaking cable which is used for in building radio coverage:
Most ham HF stations are very safe, as long and you can't touch the antenna.
If you like what you see here guys, please help the Zebra out if you think you can:
---
BREAK TIME:
I know there will be more, but for now while we take a short break, can I interest you in a really interesting Video regarding Induction and Electromagnetism?
Watch the entire Video (ie, dont turn it off if you think it is ending)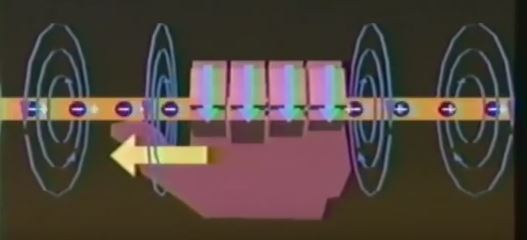 ---
RF Follow Up
Ok, back to RF chasing. We did have some follow ups, and those were directed toward the manufacturers of the measuring devices. One said that the Trifield was not the best and that Narda was far superior. And, since we are noting manufacturers, AR Modular was also mentioned in the article.
That is about all for our RF Section. Thanks for stopping by and giving us a read. If you like what you see, why not write in and let us know.
73 all ... Ken, W6BQZ
BQZebra was here!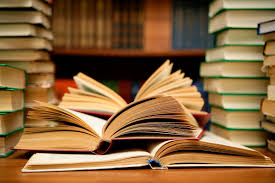 TOPICS was started for you, Mom. I miss you and could only wish you had a license up there to transmit from time to time.